Welcome to the DepthQVR&reg Immersive Experience
Lightspeed Design, Inc. / DepthQ, located in Bellevue, WA, USA, is an experienced technology developer who has successfully commercialized numerous visualization products, including 3D cinema technology currently certified by six major Hollywood studios, and utilized by over 3,000 first run movie theaters worldwide.
DepthQVR is both a technology and an immersive attraction enhanced with motion and interactivity that captures the viewers' attention to deliver compelling and memorable experiences. It is a developing effort by Lightspeed Design that unites our well-seasoned talents and expertise in attraction design, consumer engagement, and event technology to help you create fresh and exciting experiences. Applications include attractions for theme parks, experiential vehicles, cinema lobbies, museums, heritage centers and event marketing.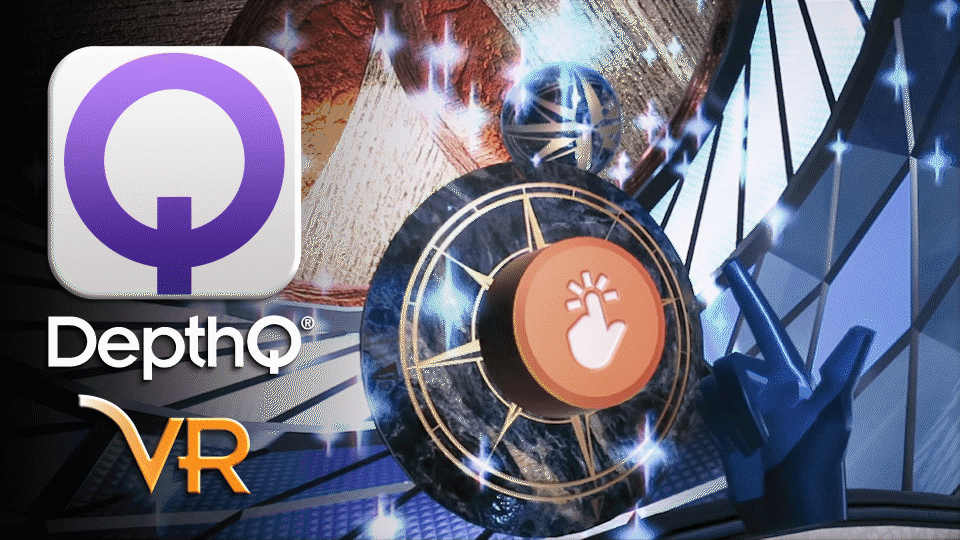 ---
DepthQVR Technology
DepthQVR combines high performance video and realtime graphics with a fluid, integrated motion base and contactless in-air interactivity. DepthQVR technology delivers both 360° and 16:9 HD 2D/3D video integration with spectacular 90 FPS color and resolution in HMD, and 4K 60 FPS in our other output formats, for unparalleled viewer "presence". Gaze-driven exploration and an interactive experience free from hand-controllers provide an intuitive and gratifying visitor experience with little to no instruction!
For more information, please visit our DepthQVR page at the Lightspeed Design, Inc. website.
DepthQVR includes the capability to drive various output formats like flat screens, curved screens, and full domes~!
Hit 'PLAY' to witness some truly spontaneous responses to DepthQVR~!